Save up to 100 hours per month on moderation and Telegram chat management with our chatbot. Easy installation: "set up and forgot".
Built-in analytics, user retention, word filters, triggers, and forms
Expanding the capabilities of
your Telegram chat
Try it for free
What is this bot for?
ChatKeeperBot not only saves you time, but also helps you communicate with your chat participants.
Intuitive Interface With Flexible Settings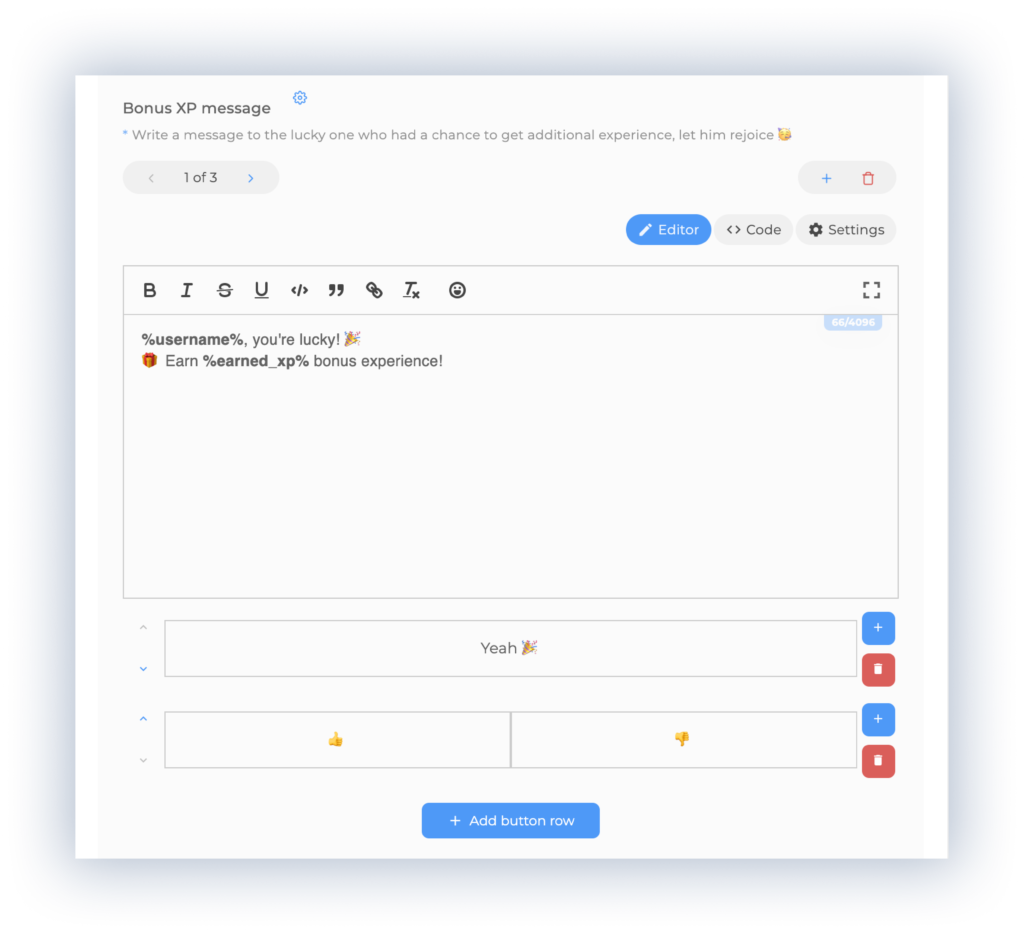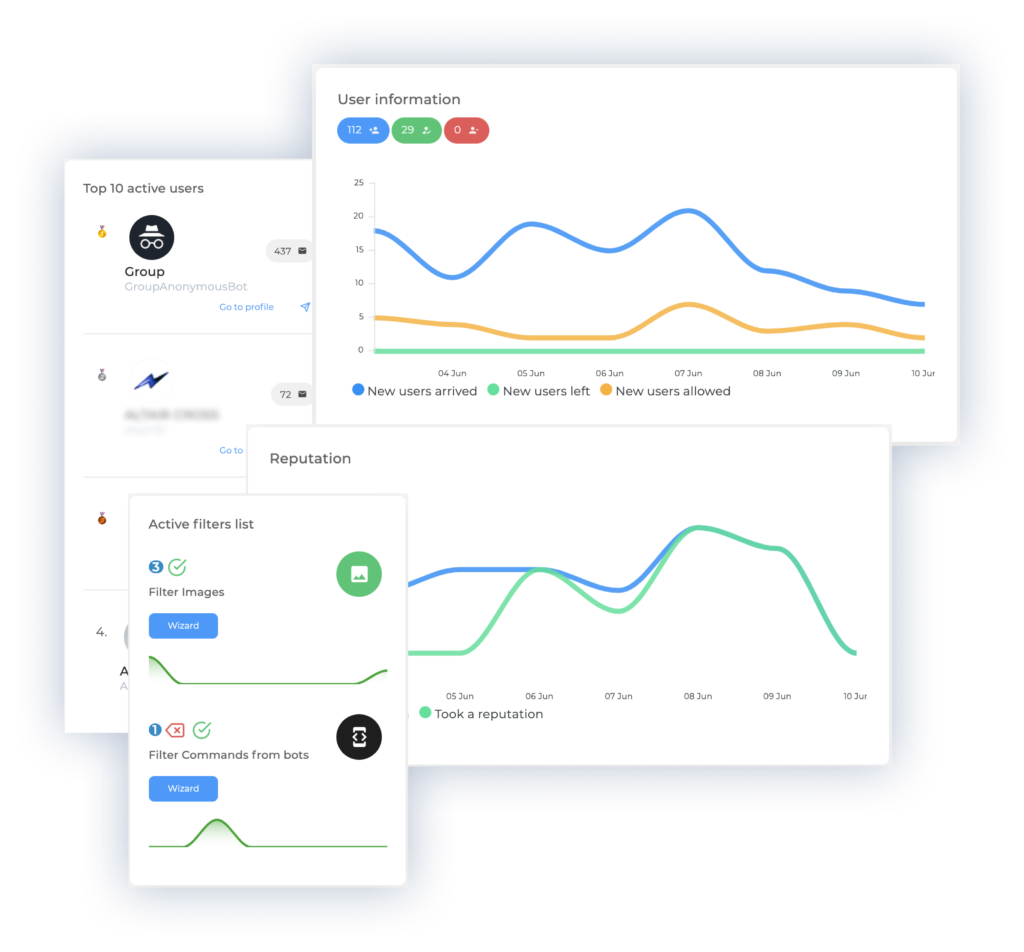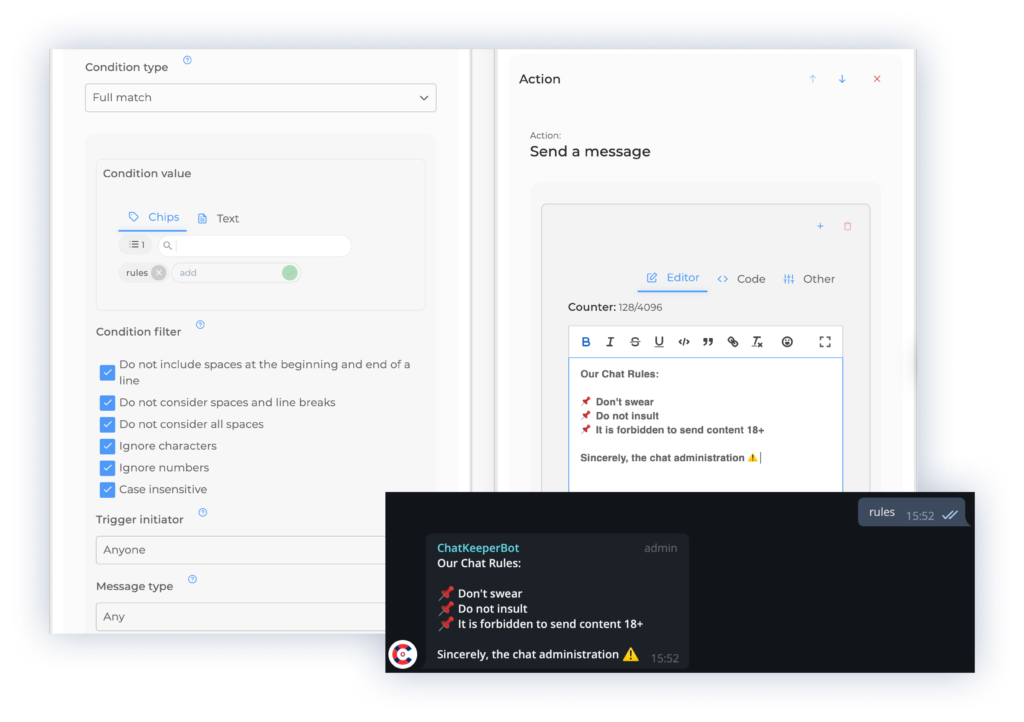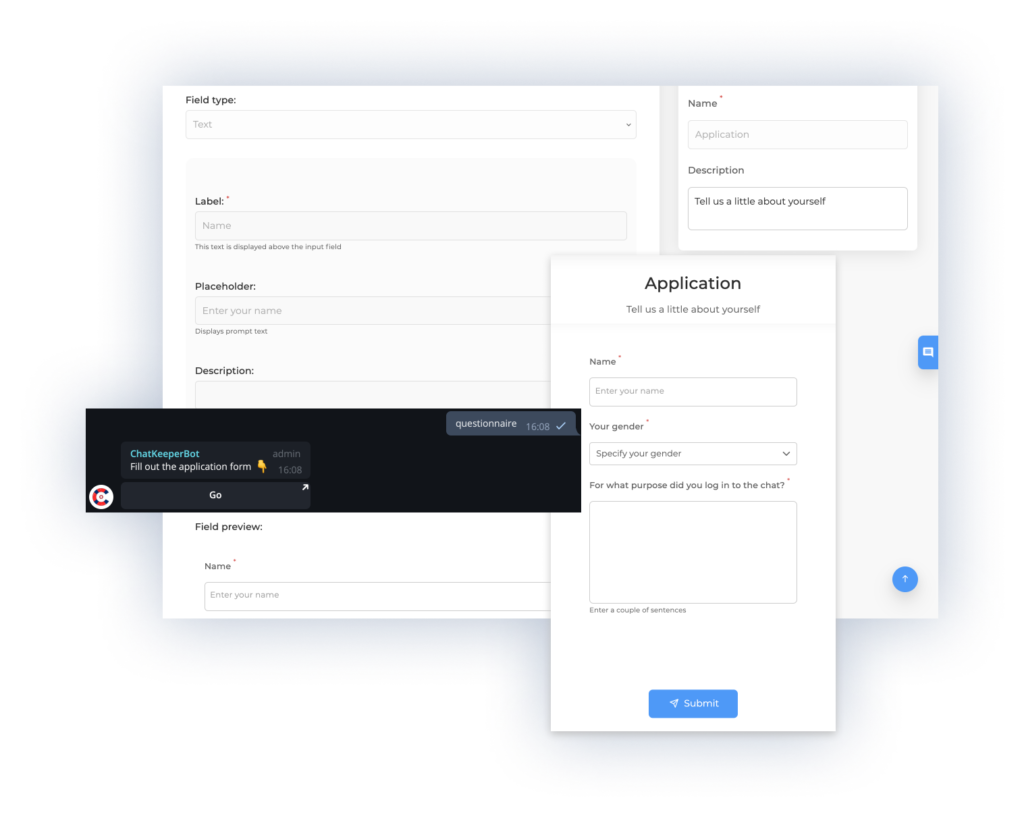 Cases
The ChatKeeperBot team studied their customers and identified the most common chat topics. Cases with ready-made settings have been created especially for such chats. The settings are easy to set in the chat and adjust to yourself, for example, add automatic answers to frequently asked questions to the chat or change the greeting.
Case "Dating Chat"
The "Dating Chat" case is set up specifically for chats, where a friendly atmosphere should prevail, aimed at dating and communication of people. It has filters set up that will prevent ill-wishers from entering the chat and protect it from bad content
Universal Case
In the "Universal" case, we have set up classic filters that do not allow bots, spammers and indecent people to pass through. This case is more restrained, compared to the case of "Dating Chat". Suitable for any topic of chats. It will be enough to add such a case with the chips of your own theme and you are done!
"Buy/Sell" case
In the "Buy / Sell" case, a greeting is set up with a form that users can fill out to place their ad. We took into account all the subtleties of such chats and made the most secure and convenient case for this topic
Case study "Job Search/Employee Search"
In the case " Job Search/Employees " filters are configured to protect your chat from detractors and warn against extraneous topics, for the comfort of participants. Also, in the greeting there is a form that gives you the opportunity to advertise for a job
Case study "For residents of the house"
The case "For residents of the house" is designed for chats where users discuss issues and solve problems of their home or neighborhood. It has a greeting with a questionnaire to allow only its residents to pass; triggers with the answer why there is no water or light; contact details of the housing and communal services or the house manager and a lot of useful functions that will help in conducting such a chat
11
graphs on statistics and analytics
Convenient Payment System