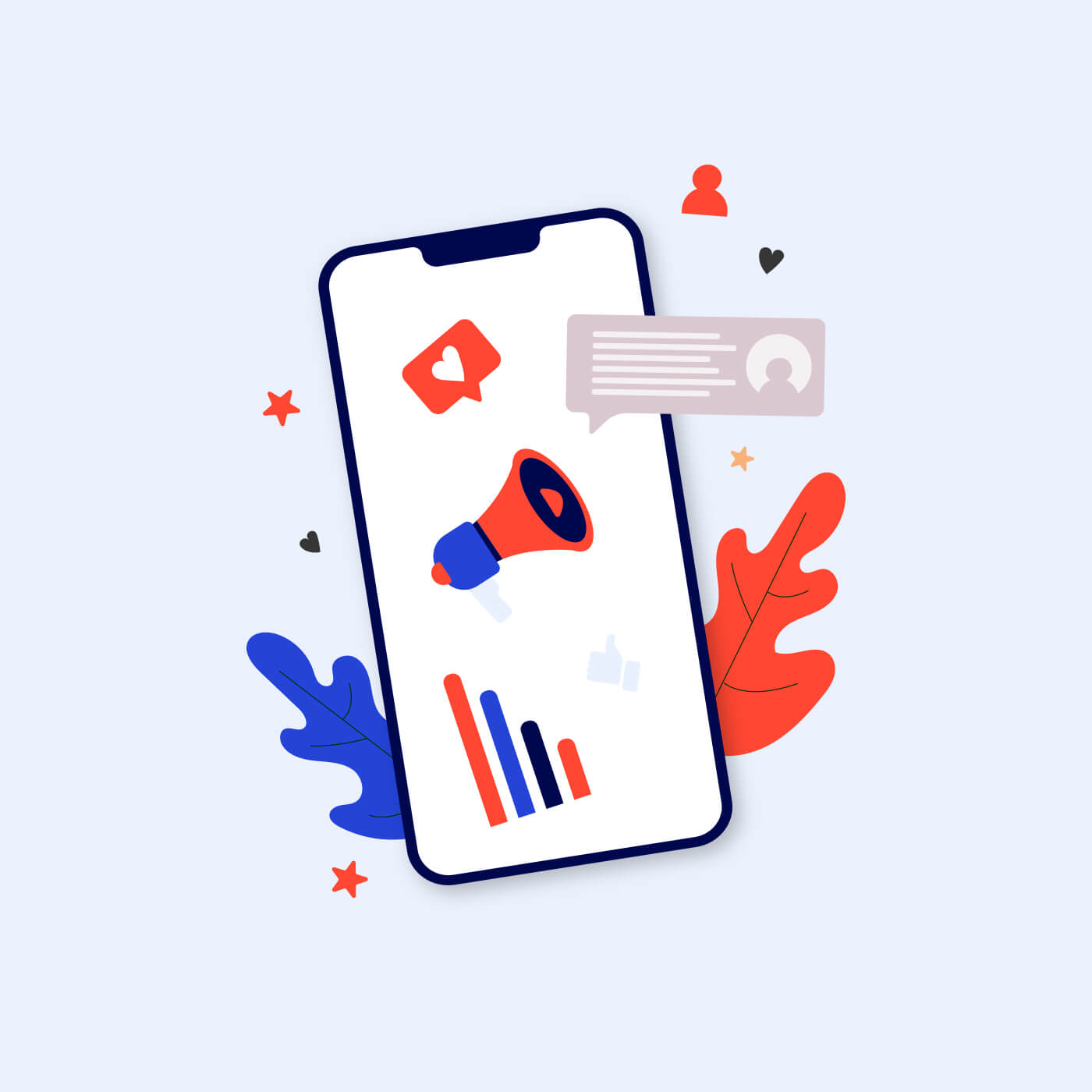 According to statistics, in January 2021, Telegram overtook WhatsApp, Instagram and TikTok in the total number of downloads, which allowed it to become the most popular non-gaming application in the world at that time. If you continue to believe the statistics, you may be surprised to learn that today the number of Cart users exceeds 100 million people and this number is growing daily. The messenger attracts users with its ease of use, thoughtful functionality, the presence of a huge number of free stickers and, of course, especially with a reverent attitude to ensuring the secrecy of correspondence. Regardless of whether you have something to hide or not, it will be useful for you to learn about what secret chats in Telegram are, their features, as well as the opportunities that they give to business.
What is a secret chat in Telegram and how does it differ from the usual one
Telegram is positioned as one of the most secure messengers. All your messages (even in a normal chat) are encrypted. The difference between regular and secret chats is that in the first case, an encrypted message is sent to one of the Telegram servers, and from there to the recipient. In the second case, there is no intermediate link, and messages are delivered directly.
In order to read an encrypted message, you need a key. This key, consisting of two parts, is generated at the time of creating a secret chat. For generation, asymmetric encryption is used, as well as the Diffie — Hellman cryptographic protocol. One of the halves of the key is always stored on the device, and is not transferred anywhere under any circumstances. Therefore, it is impossible to decrypt the intercepted message without having the device on which it was created.
Interesting! It was with this implementation of the encryption mechanism that the Telegram management refused to provide Roskomnadzor with keys for decrypting user messages. With all due respect to this powerful organization, the representatives of Telegram were physically unable to meet their requirements.
A little below we will tell you about the main "chips" of the secret chat, but for now we will summarize the preliminary result. If your business needs that no one but you can read your correspondence – Telegram will be, if not ideal, then very close to this solution. And now, after the story about what a secret chat is in a telegram, let's talk about creating this very chat.
How to create a secret chat
There are no special requirements for creating a secret chat, although previously it was a prerequisite for both participants to be online at the same time. The process itself is almost completely identical both on devices running Android and on iPhones.
Go to the list of active chats.
Find the pencil icon on the screen, located either in the lower right corner (Android) or in the upper right corner (iPhone).
Click on it and select "New secret chat" in the menu that appears.
Complete the creation procedure by selecting and adding the desired interlocutor.
A secret chat has been created, you are great.
Interesting! To make sure that this is not a simple chat, but a secret one, a small icon in the form of a lock will help:
How to create a secret chat on a computer
Officially, this can not be done in any way – since a secret chat by definition works only on mobile phones, but there is a small life hack. You can install and use a special emulator program on your computer, for example, BlueStacks. This program will simulate a smartphone running under Android.
Installing and configuring the program does not cause difficulties for most users. It is enough to download and install it, following the prompts. Further installation of the Telegram is completely identical to its installation on a regular smartphone. Note that for its correct operation, you will need a valid account from a Google account. But even in this case, you will not be able to read the secret chat started on another device.
Important! We recommend using such a trick only in the most extreme cases, since the level of security when using it tends to zero.
We have described in detail why a secret chat is needed in Telegram, but our story would be incomplete if we ignored the main features that made Telegram the flagship of secure correspondence:
End-to-end data encryption, in which messages are sent directly, bypassing the server.
The ability to delete all correspondence manually or if certain conditions are met.
A ban on sending messages from a secret chat to regular chats and other messengers.
We talked about encryption a little higher, so we will immediately move on to the rest of the features.
Important! Both on Android and on iPhone, the capabilities coincide by 99%. The only difference is that there is no way you can take a screenshot of a secret chat if you use an Android phone. You will be able to take a screenshot on the iPhone, and the interlocutor will receive a notification that the picture was taken.
Deleting messages by timer
Deleting messages using a timer is a convenient tool that allows you to automatically delete read messages after a specified time has passed. As soon as the recipient opens such a message, the timer will start counting down. When it ends – the message will be permanently deleted from both chat participants.
To enable the timer, open an existing secret chat or create a new one, then click on the three dots located at the top of the screen and select "Enable Timer deletion". You can set the response time from 1 second to 1 week.
Prohibiting the forwarding of messages
Text and image messages that you receive or send in a secret chat are protected from the possibility of forwarding to third parties. However, it is worth bearing in mind that photos and various files can be saved to the device and then sent to someone else.
Ban on changing the message
A message that was sent to such a chat cannot be changed or edited, or deleted only for one of the interlocutors.
How to end or delete a secret chat
If you log out of your account for some reason, all secret chats on your phone will be deleted. But the chat can be deleted in a simpler way:
To delete a secret chat, open an existing chat, then click on the three dots located at the top of the screen and select "Delete chat". You can delete the chat only from yourself or from the interlocutor too. After clicking on the "Delete" button, you will have 5 seconds to cancel the deletion.
Important! If a secret chat has been deleted, there is no way to restore it, even with the mutual desire of its participants.
The use of secret chats for conducting business correspondence (and personal, too), almost completely eliminate the risk of leakage of any data from the Telegram. All information is stored only on two devices: the sender and the recipient. No matter what you send: passwords, reports or photos of cats – everything you have will remain only yours.
P.S. Please use only the original version of the messenger. In any case, do not put various clones and mods that promise extended functionality. In the best case, you will lose your account, and you don't even want to think about the worst.